Catering Platters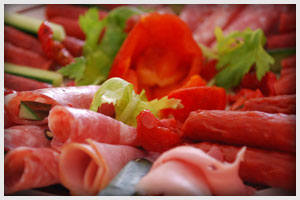 Our great selection of cheese, ham, chorizo, salami, olives, spreads or sauces enables us to prepare delicious and varied platters. La Rosa Fine Foods highly qualified personnel will customize healthy and flavorful platters for you whether hosting a cocktail party or just planning a casual dinner. Our aim is to delight your guests.

Free Delivery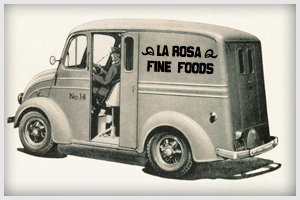 High quality products and excellent service is the pillar of La Rosa Fine Foods. That is the reason why we offer you free delivery service at La Rosa. We deliver variety, freshness and value right to your door. It is what we offer here. Contact us and request for information about free delivery service.
Homemade Sandwiches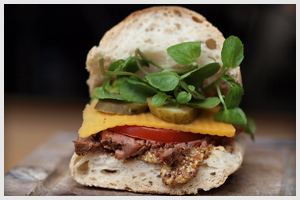 Now you can enjoy the flavors of La Rosa Fine Foods before going back home. We prepare fresh and delicious sandwiches and salads made of the best selection of quality products we sell at our shop. Place an order and take away. We also carry refrigerated beverages and juices so choose your favorite for a perfect and healthy lunch.